Organizational Structure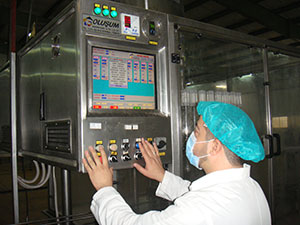 Al-Ahliah Vegetable Oil Co. employs around 300-400 persons who were carefully selected from the best candidates to work within a diversified group of administrative and technical specializations
Al-Ahliah's staff adhere to quality standards; maintain smooth and effective team relations; optimistic and look to the future with enthusiasm
Al-Ahliah's staff adhere to quality standards; maintain smooth and effective team relations; optimistic and look to the future with enthusiasm
Al-Ahliah's staff members are promoted to higher grade levels through a fixed

organizational structure, agreed promotion scheme and staff grading.
Al-Ahliah's staff members are subject to Labour Law No (17) issued in 2010 and covered by Social Securities.
Al-Ahliah is dedicated to offer continuous training programmes and provide suitable working environment to achieve its objectives and ensure employment stability.
There is no available vacancies at the current time
Our Products
Products'Photos